A short introduction of one of my dearest colleagues – Ana Milva
This is my dear colleague Ana-Milva, currently starring as Nicki Marron in the Musical "Bodyguard" in Vienna. I have known her for quite some time now, maybe since "Mama Mia" and therefore had the honour and pleasure of watching and even more importantly, listening to her.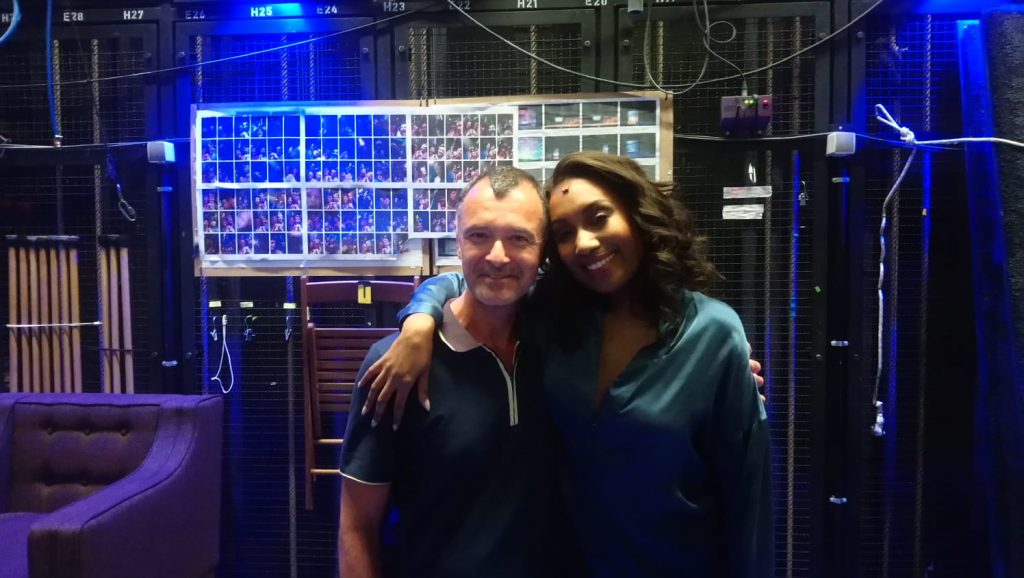 What she is doing when studying for a roll and later singing it on stage is amazing. I admire her for her beautiful voice and personality. When she is singing, you can feel her "warm hearted personality" in her voice, which she also has as a person.
"Her voice is simply amazing"
Listening to her makes me think, "THIS IS IT! THIS IS HOW A VOICE SHOULD SOUND!". She is the personification of my kind of taste and how a voice should be used and represents my imagination of voice technique, regarding musical and pop singing. Easily she can sing up to the highest and down to the lowest registers within her crazy wide range without any strength. Nevertheless she still produces this warm and soul touching sound which instantly reaches your deepest emotions.
Ana Milva never puts too much pressure into her voice, she only uses technique. Some might point out that she simply does not have this pronounced belting voice, but that does not matter at all. She substitutes this "lack of shouting" perfectly with her technique. In the end, this is a better way of singing for making your voice last longer.
Go and listen to her
If you have the possibility, I can only recommend to go and listen to her, either on Youtube, on CD, other music providers or the best way: live on stage. Of course the sound of a voice in the end is also a matter of taste, but this woman can sing every evening at a very (very) high level and you can only do this with a good vocal technique and I know what I am talking about.